Clear the Air of Smoke/Vape Outside Restaurant Doorways, Patios
Guest Blogger: Ashley Hamstengel
Who wants to breathe secondhand smoke while they are eating dinner? I bet most people would say, "not me."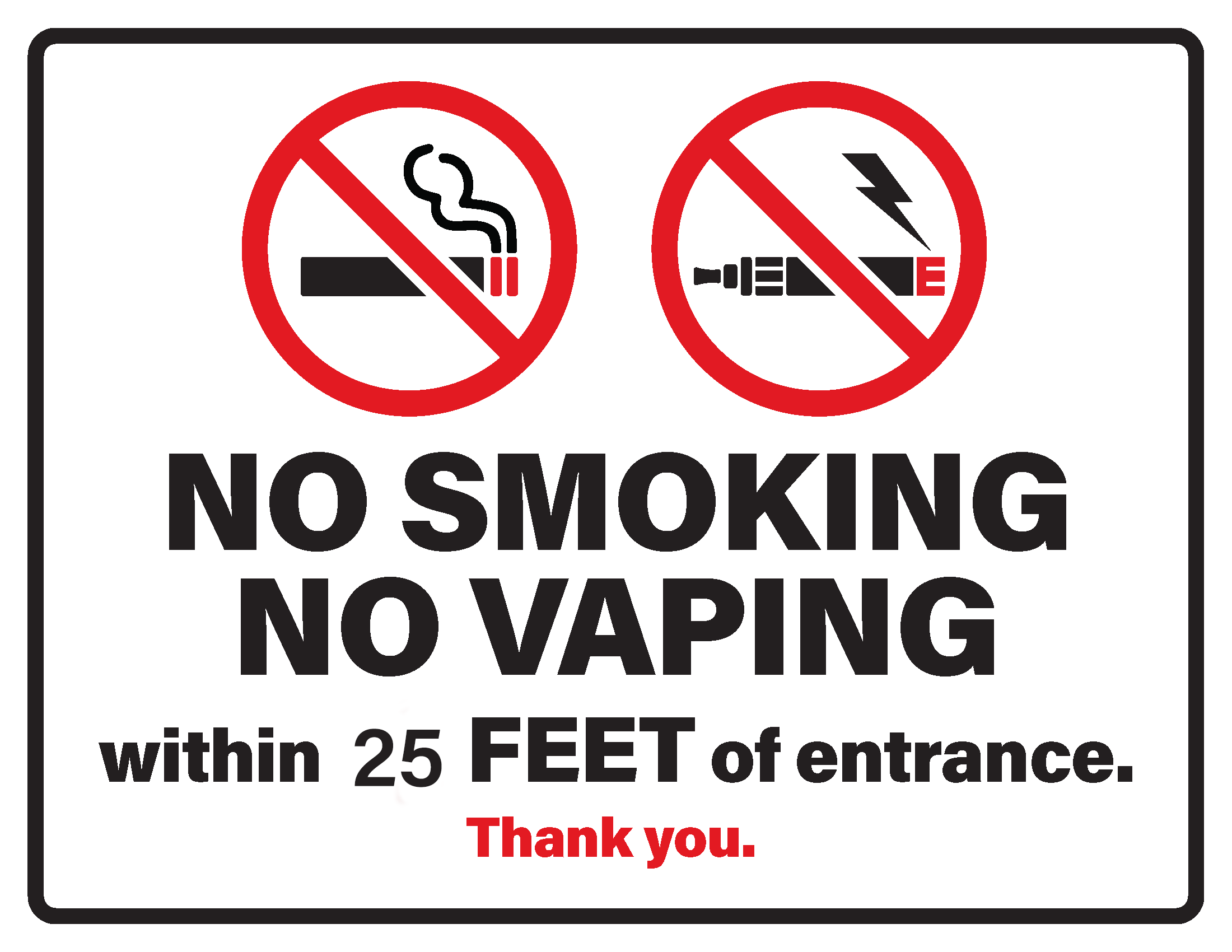 I work at a local restaurant and brew house in Sparks. Smoking is not allowed inside the building or on the patio where food and drinks are served. However, people who do wish to smoke are allowed to do so anywhere on the premises so long as it is not inside or on the patio. There is a designated smoking area right outside the front entrance to the restaurant, which is also conveniently located right next to the outdoor patio. This designated smoking area is great except for the fact that the only thing separating the patio from this smoking area is a 4-foot-tall metal fence. The fence does nothing to prevent smoke from entering the outdoor seating area. And since the designated smoking area is right in front of the restaurant entrance, the restaurant's constantly moving revolving door lets outside air into the lobby. This has been an ongoing problem that has yet to be fixed.
I have had multiple complaints from my guests about the smell of cigarette smoke inside. They ask to move to a new table so they no longer smell the smoke while they are eating. I've also had numerous occasions where guests have had to leave the patio because they could no longer handle the smell of smoke wafting in from the other side of the metal fence while they were trying to enjoy a nice meal or drink.
I am not saying to take away this smoking area, but why not move it? Move it to the side of the restaurant where people are not sitting and trying to eat or where people sit outside while waiting for a table. Move it so the people in the lobby and up in the bar cannot smell the smoke when someone else walks through the front door. Move it so that the employees aren't exposed while trying to work. Move it so the people out on the patio do not have to worry about whether they will be able to breathe clean air while they eat.
One solution is for Nevada to have a statewide minimum distance requirement from building entrances where smoking is allowed outside, and also a minimum distance from areas such as outdoor patios. Business owners can make establish such policy, but state or local ordinances make things uniform and reduce confusion among consumers. Minimum distance requirements will help ensure that we all can enjoy clean air in and around the building.
Federal OSHA requirements specify that smoking is not allowed within 25 feet of doorways and air ducts outside federal buildings. So why should restaurants be any different?
Ashely Hamstengel will graduate in December from the University of Nevada, Reno, School of Community Health Sciences. Ashely is interning with NCC this semester, helping our work in support of smoke free/vape free indoor and outdoor spaces. All Nevadans deserve to breathe clean air in indoor and outdoor public places.