Nevada Cancer Control Summit
Save the Date: September 13, 2022 in Reno
Hosted by Nevada Cancer Coalition, the Nevada Cancer Control Summit is a statewide conference featuring sessions on targeted topics across the cancer spectrum. The Summit brings together physicians, nurses, advocates, survivors, administrators, and more to share cutting-edge information, update practitioners on the latest topics in cancer care, and strengthen the coalition to further cancer control efforts in Nevada.
The Summit offers continuing education credits for physicians, nurses, cancer registry professionals, and oftentimes credits for other specialty areas.
2021 SUMMIT SUPPORT
This conference is supported, in part, by exhibits in accordance with the ACCME standards for Commercial Support:
Platnium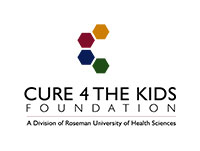 Genentech
GRAIL

---
Gold
Caris Life Sciences
Clovis Oncology
Coherus Biosciences
Gilead Sciences, Inc.
Guardant Health
Nevada Oncology Society
Seagen
Servier Pharmaceuticals
State of Nevada
---
Summit Tote Sponsor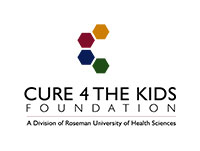 ---
Activity Sponsors
Exhibitor Bingo Sponsor - Who doesn't like to sponsor games?
Breakfast & Break Sponsor - Comprehensive Cancer Centers of Nevada
Awards Luncheon Sponsor - PhRMA
---
Silver Level
AbbVie
American Cancer Society
Astrazeneca
Bayer
Bristol Myers Squibb
Daiichi Sankyo
Eli Lilly
Incyte
Merck
MorphoSys US
Nevada Cancer Research Foundation
Nevada Partnership to Fight Chronic Disease
Tempus
---
Bronze Level
Ambry Genetics
Amgen
AVEO Oncology
Biotheranostics
Center for Hope at Huntsman Cancer Institute
Janssen Pharmaceuticals
Karyopharm Therapeutics
MacroGenics
Northern Nevada Children's Cancer Foundation
---
Funding for this conference was made possible (in part) by the Centers for Disease Control and Prevention through a grant by the Nevada Division of Public and Behavioral Health Nevada Central Cancer Registry, number 5NU58DP006306-02. The views expressed in written conference materials or publications and by speakers and moderators do not necessarily reflect the official policies of the Department of Health and Human Services, nor does the mention of trade names, commercial practices, or organizations imply endorsement by the U.S. Government.
AGENDA & SPEAKERS
We are in the planning stages for our 2022 Nevada Cancer Control Summit. If you would like to submit a topic or speaker suggestion, please Contact us.
CME/CE INFORMATION
The University of Nevada, Reno School of Medicine approves continuing education credit for the Nevada Cancer Control Summit. Details will be posted here once CE/CME is approved.
VENUE INFORMATION
 Whitney Peak Hotel
255 N. Virginia Street
Reno, Nevada 89501
Nevada Cancer Coalition has secured a room block for Monday, Sept. 12, 2022 at $135.
The room rate does not include the current tax of 13.5%. All paid occupied rooms are subject to a $2 tourism surcharge.
 
For reservations, please call 775-398-5400. Rooms must be booked by Aug. 15, 2022.
Learn more about Whitney Peak Hotel.