Elko School Nurse, Melanoma Survivor, Sun Safety Advocate
By Christine Thompson, NCC Cancer Prevention Programs Manager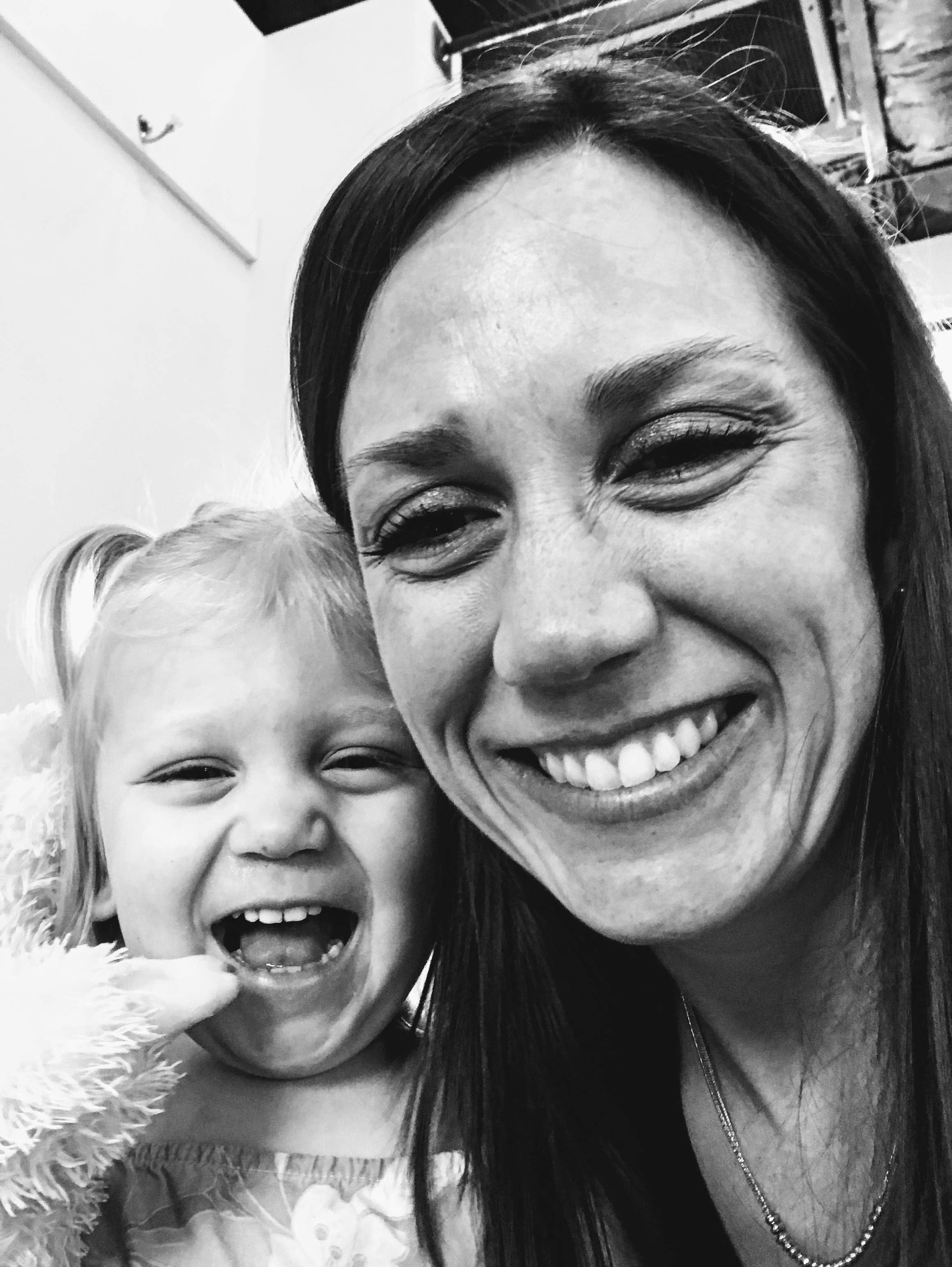 There's a lot to be said for following your gut instinct, especially when it comes to your health.
But when you're a director of a neonatal intensive care unit who's also in graduate school and also a wife and expectant mother, the path of least resistance when your healthcare provider tells you that a mole on your neck appears benign, that some moles change during pregnancy, that the removal of a benign mole will leave an unsightly scar, is to let it go.
"I so wish I'd listened to my gut," says Bre Taylor, melanoma survivor and thriver.
Four years later, Taylor, an Elko County School District nurse at Spring Creek Elementary School, is healthy and savoring life with her young daughter and husband. Like most melanoma patients whose cancer is treated early, she is considered cured of the disease. But her life and family plans changed dramatically with the diagnosis of the deadliest form of skin cancer.
In some cases, melanoma can spread to lymph nodes or major organs in as little as six weeks, requiring aggressive treatment and impacting survival rates.
A tanning bed was included among the amenities at the apartment building where Taylor lived in college. She used it several times—fewer than 10—and not as much as a friend who "used them all the time." It is speculation, but that ultraviolet radiation exposure – tanning devices can emit UV radiation in amounts 10 – 15 times higher than the sun at its peak intensity – coupled with the lifetime exposure she'd already accumulated growing up in Lovelock, enjoying the outdoors and becoming a lifeguard in high school, may have contributed to Taylor's melanoma risk. Hormonal changes with pregnancy are another strong likely culprit.
At 33 years old, four months after her daughter was born, Taylor's husband, brother and mother all commented about what looked like more changes to the mole on the left side of her neck she'd had checked when she was six months pregnant. It took two months to get an appointment with a dermatologist.
(Nevada ranks at or near last in the U.S. for the number of specialty care physicians per 100,000 people. The Nevada Society for Dermatology and Dermatologic Surgery, formed in 2018, along with state medical schools are working to address the issue[i].)
Three weeks after her changing mole was removed, Taylor learned she had melanoma. Within a week, she learned more surgery was needed to ensure all the cancer had been removed. She asked for a PET scan to see if the cancer had spread. Fortunately, blessedly, the scan showed no cancer cells elsewhere in her body, and the surgery showed all the local cancer cells had been removed.
Taylor had an incision with 22 sutures on her neck and was caring for a six-month old.
"In health care, we all know that anything can happen, and I know others who haven't had the same positive outcome that I have," Taylor said. "But this diagnosis dictates what our family looks like. It impacts my husband, our parents. We have decided not to have any more biological children," she said, because studies show that melanoma roared back with a vengeance for other women with similar cases who became pregnant.
Taylor has shared her story with high school students in Elko in hopes that her experience will help them practice healthy sun safety habits. She is working to build sun safety into the culture at Spring Creek Elementary School. The school soon will have automatic sunscreen dispensers available for student and staff use thanks to Nevada Cancer Coalition's Sun Smart Schools program, joining several other ECSD schools already participating.
At home, sun safety is a practice of habit.
"We're a hat-wearing family," Taylor says. "When I tell my daughter we're going outside, she runs to get her hat as a matter of course, and she knows we always put on sunscreen."