Med Student Volunteers With NCC, Sun Smart Nevada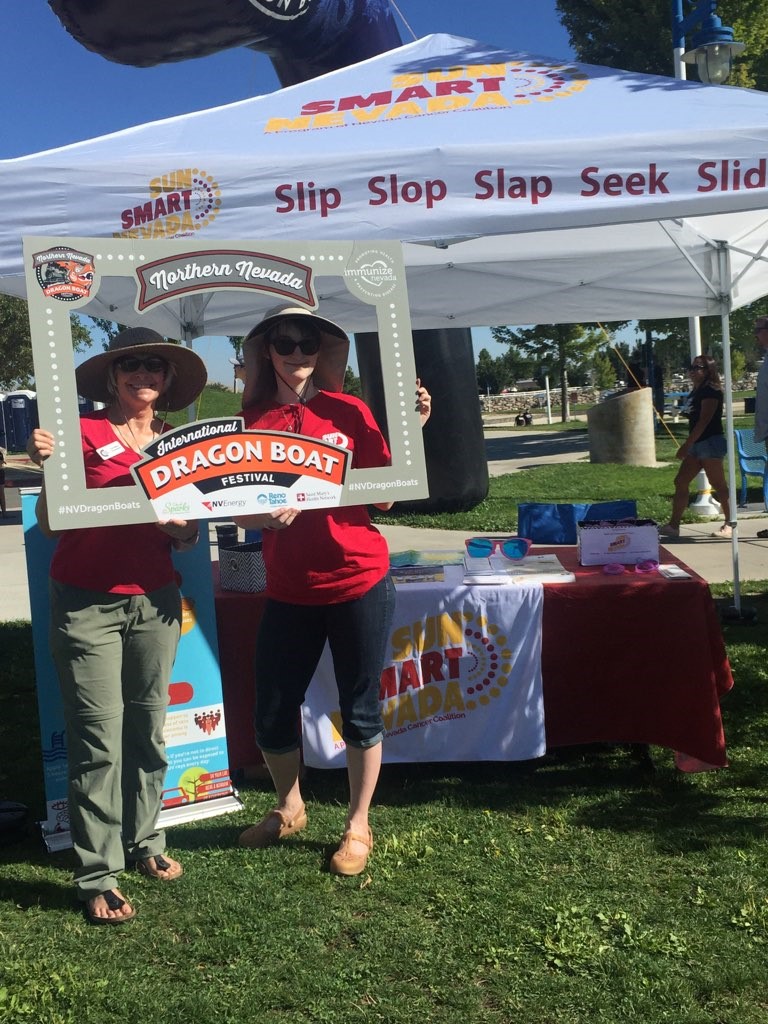 Guest Blogger: UNR Medical Student II, Anita Savell
It was very cold up on Mt. Rose. As the cold seeped through my boots I quickly realized I needed more socks, but it was a welcome feeling—sometimes we medical students forget what the outside world feels like! While we don't get out much, some of medical school's most valuable lessons are learned outside the classroom and immersed in the community. Volunteering allows us to have balance in our curriculum, helping ground us and reminding us of what we are working so hard for.
Throughout medical school, I have been fortunate to volunteer with the Nevada Cancer Coalition's Sun Smart Nevada program. Sun Smart Nevada is now in its fourth year of outreach to schools and the community. This year I have been fortunate to represent the program at the American Cancer Society's Relay for Life, at local elementary schools, up at the slopes on Mt. Rose, and at the Dragon Boat Races. And those are just a handful of the events at which Sun Smart Nevada has educated Nevadans on sun safety and skin cancer prevention.
One of the most inspiring parts of Sun Smart Nevada is the outreach at K-12 schools. The program has a fun and interactive presentation that highlights the 5 S's of Sun Safety: Slip, Slop, Slap, Seek, and Slide. And the students actually remember the presentation! At a recent community event two middle school students came to our booth to get a few UV activated bracelets and they were proud to tell me the 5 S's they learned months before in an assembly.
I am so excited to volunteer with a program that is educating the community. Here's hoping the work the Sun Smart Nevada program does now keeps people healthy and out of my office years down the road!
Anita Savells's blog was originally published on November 26, 2018 in the Washoe County Medical Society Newsletter.