Summit Speaker Series: Dr. Nathan Slotnick, Dr. Christina Szot and Dr. Brian Lawenda
The 2014 Nevada Cancer Control Summit brings together expert speakers from throughout Nevada and the nation to discuss the latest topics in cancer treatment and survivorship. Over the next several weeks we'll highlight some of this year's experts. This week we feature three physicians focusing on innovations in screening and treatment for patients in Nevada.
R. Nathan Slotnick, MD, PhD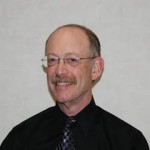 As the field of genetics continues to advance, a patient's genetic makeup can be used to identify prevention, screening and treatment strategies to deliver the most effective care and meet their individual needs. Hear the latest on The Genetics of Cancer: How Therapy and Surveillance are Changing presented by R. Nathan Slotnick, MD, PhD. Dr. Slotnick is Medical Director of Genetics at Renown Institute for Cancer in Reno and a Perinatologist at Perinatal Associates of Northern Nevada. Dr. Slotnick has a master's degree in Molecular Genetics from the University of Washington and a doctorate degree from the State University of New York, Buffalo. He earned his medical degree from the University of Pittsburgh. Dr. Slotnick completed his residency and Fellowship training at University of California San Francisco and has served as Assistant Professor at the University of California, Davis (Maternal-Fetal Medicine) and Associate Professor at Eastern Virginia Medical School (Maternal-Fetal Medicine).
Christina A. Szot, MD, FAASM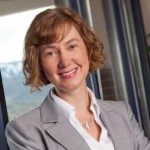 Innovations and Trends in Lung Cancer Screening and Treatment, presented by Christina A. Szot, MD, showcases the latest technology and strategies for easing the burden of our nation's #1 cancer killer. Dr. Szot moved to the United States from Canada to further her education and it was during her residency at the University of Nevada, Reno that she was drawn to caring for patients with critical health problems. She is a physician with Pulmonary Medicine Associates in Reno since 2005 and completed fellowships in pulmonary, critical care and sleep medicine at the University of California, Los Angeles (UCLA) School of Medicine. She is Board Certified by the American Board of Internal Medicine, Pulmonary Disease; American Board of Sleep Medicine; and Educational Commission for Foreign Medical Graduates.
Brian D. Lawenda, MD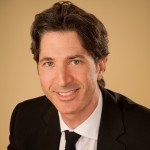 Evidence is mounting that an integrated approach to cancer treatment can aid a patient in successful treatment, help prevent a recurrence, reduce side effects and symptoms, and empower patients to take an active part in their treatment and overall health. Brian D. Lawenda, MD, Director of Integrative Oncology and Cancer Survivorship at 21st Century Oncology, discusses Integrative Oncology Approaches to Cancer Care and Quality of Life. Dr. Lawenda is a Board Certified Radiation Oncologist who has been in practice over ten years. After graduating with honors (AOA) from Temple University Medical School and completing a general surgery internship at the Naval Medical Center San Diego, he went on to complete his residency and serve as the Chief Resident in Radiation Oncology at the Massachusetts General Hospital (Harvard Medical School/Dana Farber Cancer Institute). Dr. Lawenda was Adjunct Assistant Professor for the Department of Radiation Oncology at Indiana University School of Medicine, Indianapolis, IN, Adjunct Assistant Professor of Radiology and Radiological Science at the Uniformed University of the Health Sciences, Bethesda, MD and a distinguished former Commander in the U.S. Navy. His clinical interests include stereotactic body/brain radiosurgery, breast, brain, lung, prostate and skin cancer. He is the only Integrative Oncologist in Southern Nevada and incorporates complementary therapies for all patients. In addition to conventional cancer treatments, he focuses on nutrition, exercise and stress reduction. He also practices Medical Acupuncture on many of his patients which he studied at the UCLA and Stanford University Helms Medical Institute.
Doctor Lawenda has received numerous awards including; Las Vegas Life "Top Doctor" for Radiation Oncology in 2012 and 2013. He's been nominated as a "Best Doctor" in U.S. News and World Report for 2011 and 2012. In 2013, in addition to being featured as a Health Care Headliner in Vegas Inc, Doctor Lawenda was also nominated as "The Leukemia and Lymphoma Society Man of the year."
Read more about the 2014 Nevada Cancer Control Summit. Early bird registration continues through April 4, 2014. Register here.