Head, Neck, and Esophageal Cancer Support Group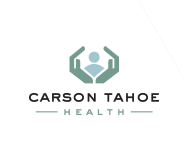 At Carson Tahoe Cancer Center, we are very passionate about making sure head, neck, and esophageal patients go through treatment and recover with the best possible outcomes. Come join us for our head, neck, and esophageal cancer support group. We welcome everyone, whether you live in Carson City, Nevada or Miami, Florida. You can be in the thick of treatment or be 5 years out from your radiation therapy. We welcome anyone who wants to come and join us. We meet in person and on Zoom.
When: The first Wednesday of every month at 3:00 PM.
For info on how to get signed up, please call or email Lisa at 775-445-7512 or lisa.thayer@carsontahoe.org.