Individuals, Organizations Recognized in Annual Nevada Cancer Control Summit Awards
RENO, Nev. (Sept. 17, 2019) – Nine individuals and three organizations received awards recognizing their passion and leadership in cancer control on Monday, Sept. 16 at the Nevada Cancer Control Summit Awards Luncheon. Awardees included nurses, physicians, a state senator, and more.
"So much of the work done in cancer control is behind the scenes, and the annual Summit Awards gives us the opportunity to recognize these amazing partners and highlight some of the fantastic work being accomplished right here in Nevada," said Cari Herington, executive director of Nevada Cancer Coalition which distributes the awards. "Nevada is lucky to have such passionate and engaged individuals and organizations working within our state to serve the community and those affected by cancer."
Awards distributed at the 2019 Cancer Summit Awards Luncheon were:
Healthcare Partner of the Year was awarded to an organization, two nurses, and a physician. Comprehensive Cancer Centers of Nevada in Las Vegas received the award for their outstanding provider education, and legendary community involvement and support, particularly in the area of skin cancer prevention. Georganna Reynolds, nurse navigator at Renown Institute for Cancer and Gladys Dolor, nurse navigator at Saint Mary's Center for Cancer were honored for their spirit of partnership with the Nevada Cancer Coalition serving as committee and task force members, volunteers, and educators all while going above and beyond for the many cancer survivors they work with on a daily basis. And, Dr. Chivonne Harrigal received the final Healthcare Partner of the Year award for her advocacy for women's breast health.
The Community Champion Award went to Marisa Marshall, RN, BSN, BA, of Saint Mary's Center for Cancer, for her work in cancer research ensuring patients are enrolled and able to participate in clinical trials, and for her work with local schools teaching children about sun safety and skin cancer prevention.
The Community Program Award was given to Elko Cancer Network for their support of and dedication to cancer patients and survivors in Elko County.
Dr. Whitney Hovenic, Skin Cancer and Dermatology Institute, received the Sun Smart Nevada Award for her leadership in the field of dermatology, her commitment to skin cancer prevention in our community providing free skin cancer screening clinics, and promoting skin cancer prevention for our children.
This year's Sun Smart Superstar Award was given to Anita Savell, Third Year Medical Student at University of Nevada, Reno, for her leadership in organizing the dermatology medical students, and volunteer work providing community-based health education.
This year's Nevada Central Cancer Registry Partner of the Year was awarded to Northern Nevada Radiation Oncology for their continuous and timely cancer case submissions. And the Nevada Cancer Registrar's Association Award was presented to Cathy Short, Nevada Central Cancer Registry.
Two Advocacy Awards were presented, the first to Michael Hackett, Alrus Consulting, for his public health policy work, particularly for his work during this legislative session in tobacco control. The final Advocacy Award was presented to Nevada Senator Joyce Woodhouse. Senator Woodhouse was recognized for being a powerful advocate for Nevada's children and schools, and the health of our communities throughout her career. During the 2019 legislative session Senator Woodhouse sponsored SB315 creating the Rare Disease Advisory Council to raise awareness about childhood cancer, and SB159 ensuring sun safe policies in our schools and access to skin cancer prevention measures.
The Nevada Cancer Coalition's Summit Awards are given annually during the nonprofit's annual Nevada Cancer Control Summit, which alternates between Reno and Las Vegas. Nominations for the awards open in June and anyone working in cancer control in Nevada is eligible for nomination. This year's awards luncheon was sponsored the Heath Foundation and hosted at Whitney Peak Hotel, Reno, selected for its 100 percent smoke-free environment.
For more information on the Nevada Cancer Control Summit and Summit Awards visit www.nevadacancercoalition.org/summit.
You May Also Like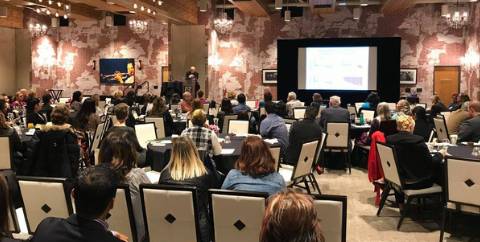 Registration open for Nevada Cancer Control Summit
Registration is open for Nevada Cancer Coalition's annual Cancer Control Summit, planned this year for Sept.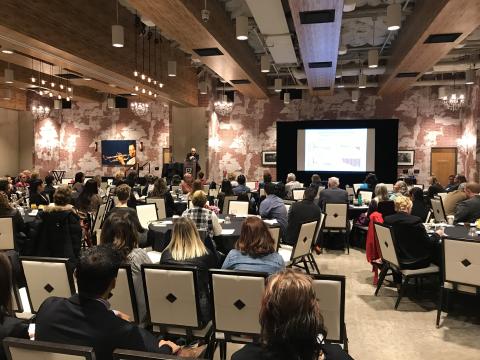 Summit Scholarships Now Available