Legislative Session Ends with Some Wins
And that's a wrap! This year's legislative session was packed with activity, much of it at the last minute.
One such bill, an exciting development for NCC, was SB 460 put together by the Senate Finance Committee that Assembly Ways and Means Chair Maggie Carlton shared was considered the "add back" bill. It provides funding from the state's general fund to "reinstate" funding that was previously cut due to a large projected pandemic-related budget deficit.
In early May, the Economic Forum's more optimistic projections altered the need for cuts, and the state's share of American Rescue Plan dollars will further supplement state budgets. As such, the Division of Public and Behavioral Health was reallocated funding for a number of programs, from mental health services to family planning. Section 9 of the bill allocates $2.5 million per year to the Chronic Disease Section for continuation of the successful youth vaping prevention efforts launched with the passage of 2019's SB 263.
These bills NCC was following also passed:
Speaker Frierson's bill to designate the month of September as "Ovarian and Prostate Cancer Prevention and Awareness Month."
AB471 to clarify reporters to the Nevada Central Cancer Registry and establish consistent funding to the program.
AB191 to include Medicaid coverage for the services of community health workers.
SB251 requires primary care providers to complete the risk assessment and properly refer patients to genetic counseling and genetic testing for the BRCA1 and BRCA2 gene mutations for breast cancer only.
One final bill, SB290 related to step therapy, seems to have failed once again. It received a number of amendments in the Assembly and was passed on the final day of session, but didn't receive another vote in the Senate to continue on to the governor's desk. This is the second time we can recall that such legislative didn't make it out of the legislature.
Want to continue to work with NCC on policy issues? We work on a variety of projects that are always in need of strong advocates. Contact Cari@NevadaCancerCoalition for details.
You May Also Like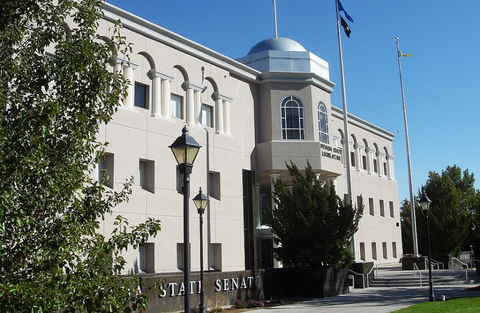 Legislature wraps with wins and losses for cancer control
We are thrilled to share that the bill NCC had worked on for several years is now a law thanks to efforts during the 82n