Men, it's time to get to the doctor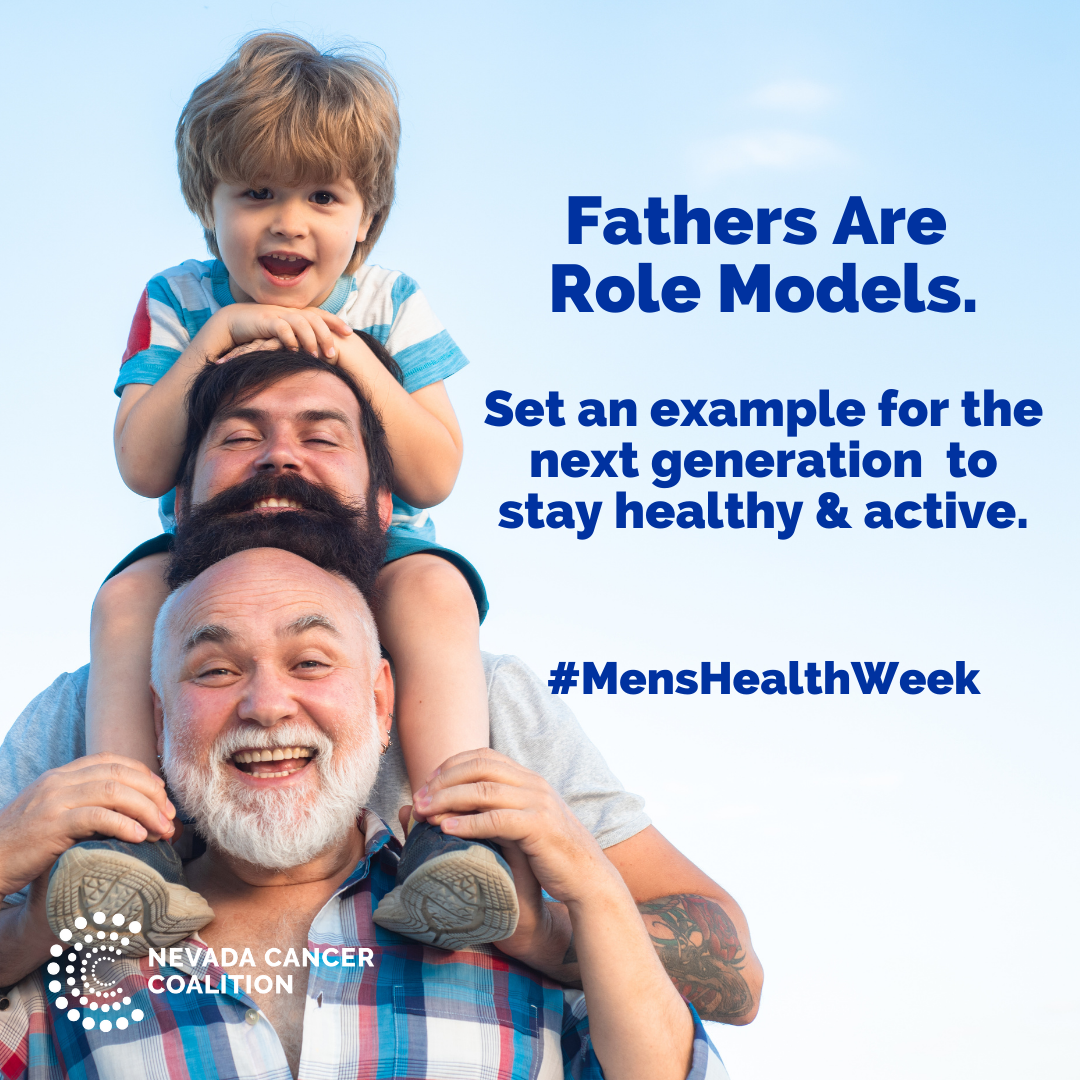 Guys, it's been a while, hasn't it? Aside from COVID-19 testing and vaccination, when was the last time you went to the doctor to check in on your general health? If it's been more than a year, it's time to make an appointment.
Now, during Men's Health Month, is a great time to regain control of your health. When you make preventive healthcare a priority, it can save you time you might spend later on dealing with a more serious health problem. You can also get rid of the nagging fear that something might be seriously wrong. Annual health visits can help you to find potential health issues, treat them through lifestyle changes or medication, and get you to feeling great. You may even feel younger.
There are several annual screenings and tests you should see your doctor about, including cancer screenings. Many people fell behind in getting screened for cancer last year due to the pandemic. If you're behind, you're not alone. According to ProPublica, preventive cancer screenings dropped by as much as 94% in early 2020. Cancer diagnoses fell by more than 50%. People didn't stop getting cancer, the report said, they just stopped getting diagnosed.
Not going to the doctor won't keep you healthy. It can stop you from finding diseases earlier when they're easier to treat.
Here are a few health screenings you should ask your doctor about:
Prostate Exam
What do you know about prostate cancer? Let's start by clearing a common mistake. The prostate is the ping-pong ball-sized squishy gland inside the male reproductive system between the bladder and the penis that is necessary for reproduction. Prostrate is the term for lying face down on the floor. That is what can happen to you if you don't self-check for cancer regularly.
Prostate cancer is the second most common cancer in men worldwide. Your risk of developing prostate cancer increases with age. But that doesn't mean it's a disease that only affects old men. Men who are Black and men who have a family history (a brother or father with prostate cancer) are more than twice as likely to get prostate cancer.
Early detection is key. This is as simple as a routine blood test starting at the age of 50, or sooner if you're Black or have a family history. The blood test can determine the concentration of Prostate Specific Antigen (PSA) in the blood. Talk to your doctor about whether it is right for you.
Colorectal Exam
Colorectal cancer is another very common cancer that can be caught early or even prevented with regular screening. Men should begin screening at 45 years of age using the method that's best for them. Talk to your doctor about personal risks that may require starting screening sooner. There are a couple of screening exams available:
A colonoscopy can be completed once every 10 years to look for cancers, or pre-cancerous polyps. In this exam, a doctor will sedate you and use a scope to examine your colon and remove any polyps. This can prevent cancers before they start or spread.
A fecal test, such as a FIT test, needs to be done once a year. It is low-risk and you can do it at home. Your doctor will prescribe you a kit with instructions on how to perform the test, which requires a stool sample. Once you have finished and packaged the sample, you mail it off and wait for the results.
Testicular Cancer Exam and Skin Cancer Screening
Both of these tests can be done by a doctor during a regular physical, and you can keep up with self-checks between visits.
For testicular exams, there's a great website to help you learn how to self-check and get a pretty good laugh at the same time. Visit www.NadAndTad.com for a lighthearted and extremely helpful set of videos to perfect the art of the self-exam.
For skin checks, a complete guide, including what to look for, is available from the Skin Cancer Foundation.
In addition to these cancer screenings, your next physical should also include:
Blood pressure screening
Cholesterol level test
Diabetes test
Glaucoma test
Here's the deal, men: don't let fear or busyness keep you from getting checked out or checking yourself out.