My First Skin Cancer Screening
Guest blogger: UNR Student Ramsey Pfeffinger
My name is Ramsey Pfeffinger. On Friday, April 26 I got my first skin cancer screening! I'm here to use my experience of receiving this skin check to walk anyone interested through the process. Like many people, I have a slight aversion to medical attention. I know first-hand how scary and cynical of an experience these practices can be.
The fear of what may be found, combined with the likelihood of what many consider to be invasive procedures and testing, turns many people off from preventative care and treatment. This is especially true for myself, as I spent most of my freshman year of college in and out of hospitals and surgical centers upon the discovery of a heart condition and a particularly problematic hernia. These medical issues are completely irrelevant to taking preventative skin cancer screenings; however, I believe this anecdote can function as a peek into one of the many reasons someone may have to not engaging in proper medical care.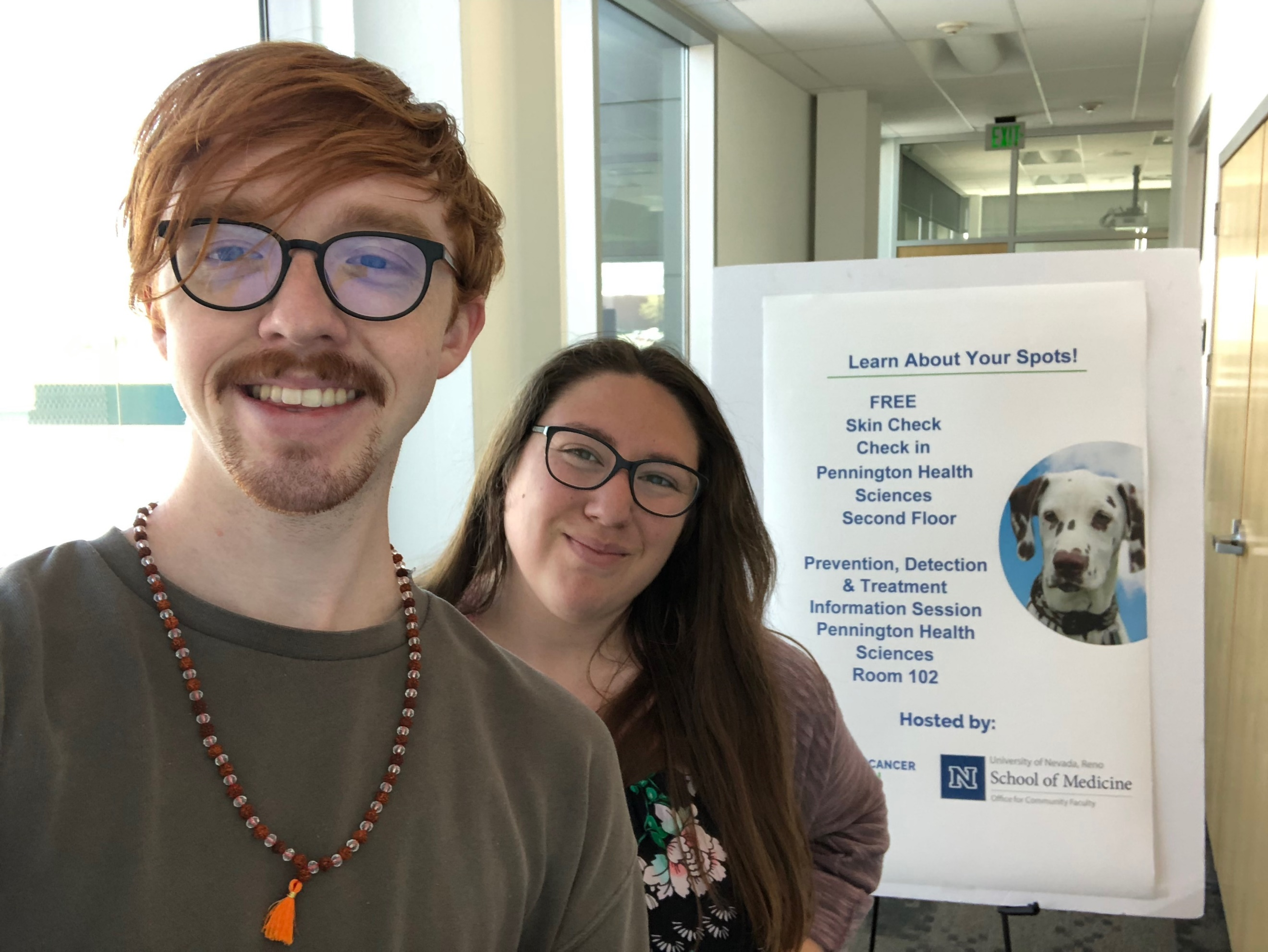 The Nevada Cancer Coalition and the University of Nevada School of Medicine's skin check clinic, however, provided an opportunity even I was not turned off to. We can thank the thoughtfulness, preparation and kind nature of NCC, UNR Med students and staff and community faculty members from Skin Cancer and Dermatology Institute (SCDI) for this. The entire event was a combined volunteer effort to raise awareness about the importance of sun safety and skin cancer prevention and detection.
One in every five Americans will develop some form of skin cancer. Most skin cancers develop from a lifetime of sun exposure and are relatively easy to treat if found early. But melanoma, the deadliest kind of skin cancer, is now the most commonly diagnosed cancer among 25 – 29 -year-olds. It is the second most commonly diagnosed cancer among 15 – 29- year-olds. Blistering sunburns in childhood put young people at significant increased risk of developing melanoma, yet many don't practice preventative care. And people who use tanning beds dramatically increase their risk for developing melanoma.
Holding the free event on campus took out some of the power imbalances college students feel when entering the 'adult world.'
Students feel comfortable on campus. I felt the accessibility of the clinic to be a large factor in my decision to get checked. Upon arrival, I immediately became aware of the SCDI dermatologists' incredible knowledge and sincerity in purpose. My fear turned to anticipation and excitement.
After filling out some quick paperwork, I was ushered back to an exam room and asked to undress to my undergarments. I figured this would be the case because how else could they check my skin, but still a small wave of discomfort came back. That is, until the dermatologist, accompanied by a UNR medical student, entered the room with kindness and an attentive nature.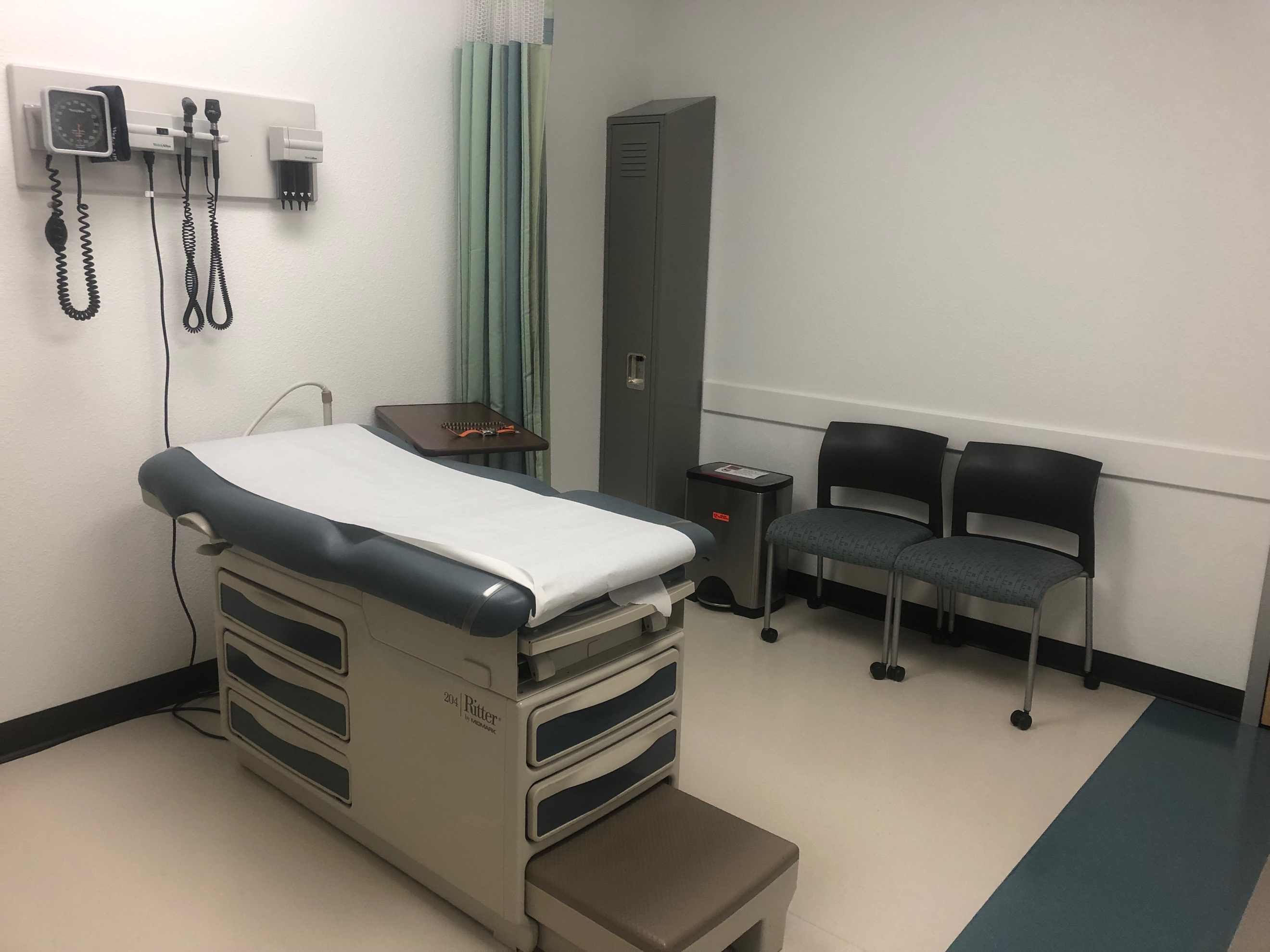 The examiners were professional and genuine. Outside of checking my moles, they left space for me to ask general questions regarding my skin. This was not required by them and it was definitely something I appreciated.
I was given a clean bill of health and told to keep up on my sunscreen use and other preventative habits. As for my moles, present and future, the doctor gave me a small pamphlet detailing the "ABCDEs of Melanoma." Essentially, it briefs you on how to properly keep track of your moles. The ABCDEs of Melanoma are as follows: Asymmetry, Border, Color, Diameter, and Evolution.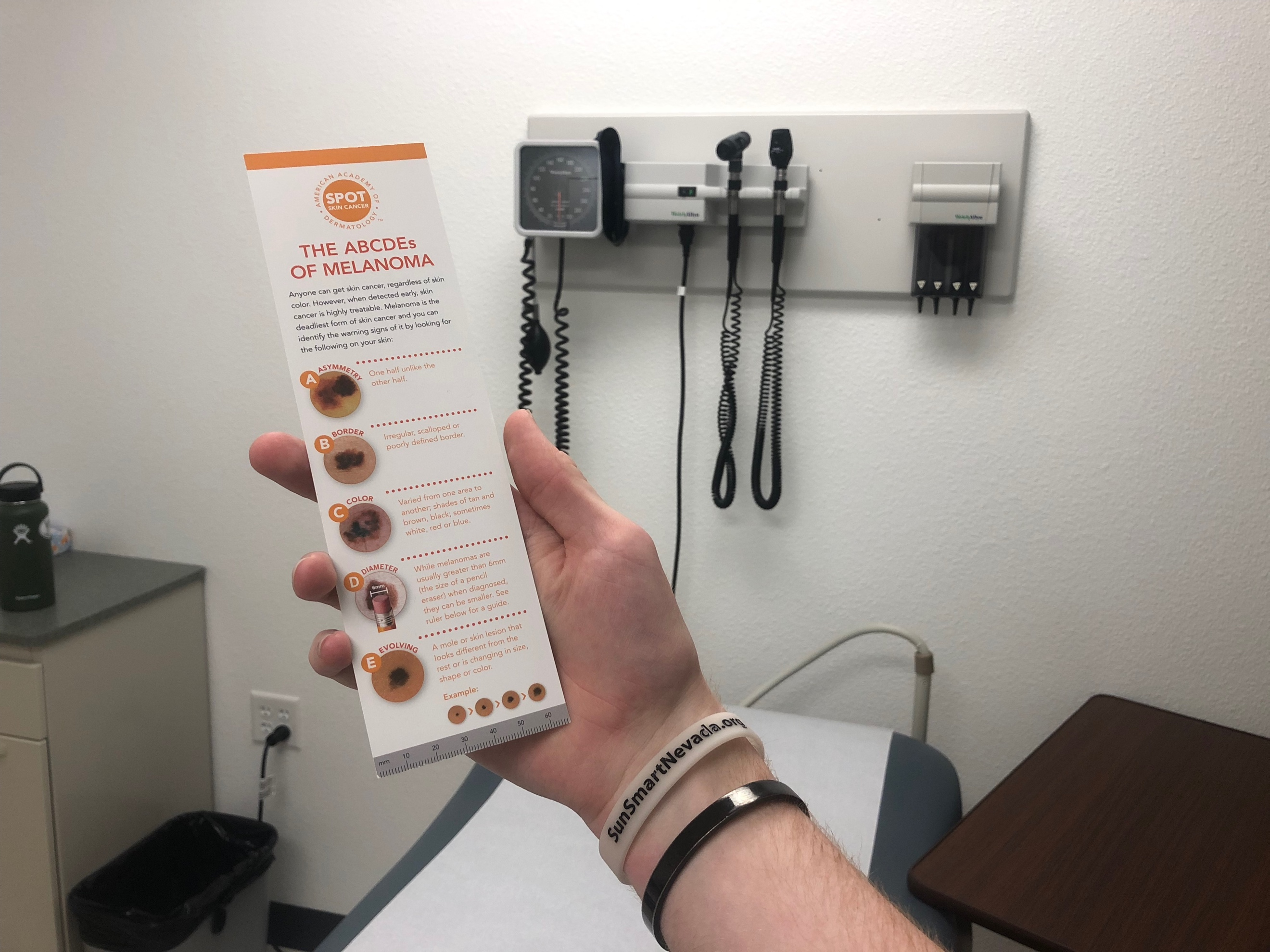 Keeping track of your mole's developments is essential to preventative skin cancer care. If your mole changes shape, color or size, it is strongly recommended to consult a medical professional right away.
I would like to thank the incredible team of NCC, UNR Med and community faculty from SCDI for providing this service and providing a space for me to discuss my journey here. If I can do it, so can you! Check out NCC's "Prevention" page on its website, https://nevadacancercoalition.org/prevention, for more information on how to properly engage in your own cancer preventative care!