Peggy Pierce – A Passionate and Dedicated Advocate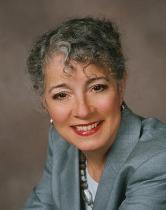 On behalf of Nevada Cancer Coalition we would like to share our sincere and heartfelt condolences for the loss of a dear friend, a passionate and dedicated advocate for cancer control in Nevada - Assemblywoman Peggy Pierce.
Assemblywoman Pierce passed away last Thursday after a battle with breast cancer. Tom McCoy, Director of Government Relations in Nevada with American Cancer Society Cancer Action Network put it best when he said, "One person, one legislator, one determined Nevadan who had been touched personally by cancer not once but three times – changed the course of cancer treatment in the Valley."
Serving as an Assemblywoman from 2003 until October 2013, Assemblywoman Pierce signed onto every cancer related bill that was introduced during her tenure. Very active in air quality issues in Clark County prior to running for the Assembly, Pierce remained an advocate for the environment and the well-being of Nevada's people throughout her career. During this last legislative session, she was one of the primary sponsors of AB 147 - a law which now requires women to be informed about dense breast tissue. In addition, Assemblywoman Pierce supported our bills SB 266 to increase access to oral cancer medication, and SB 267 which made Nevada fourth in the nation to enact legislation banning the use of tanning beds by our youth, ultimately preventing skin cancer.
Perhaps her most important accomplishments were not always played out during legislative session, but more quietly as she worked with many individuals and organizations to solve problems before legal actions were needed. One story shared within the cancer world was Assemblywoman Pierce's quick action to reopen cancer care to the medically disenfranchised people in Las Vegas - an achievement only measurable by the lives that were touched by her work. We will miss her dearly and remember her always.
A remembrance event will take place at the Culinary Union at 1630 S. Commerce St. in Las Vegas Saturday, Oct. 19 from 3 p.m. to 6 p.m. A remembrance event in Northern Nevada is slated for a later date.