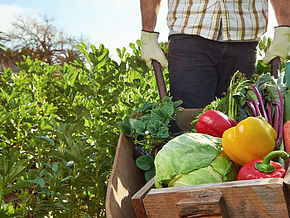 We are gearing up for our first Sun Smart Schools fundraiser at the first Skin Cancer Awareness Day at the Farm event to take place on May 21, 2016 in Minden, Nevada. This fun-filled day of live music, farmer's market, food, and booths will promote skin cancer awareness and prevention. All proceeds will benefit Sun Smart Schools, our program providing sun safe education and sunscreen to local schools.
To ensure the success of this event and support our local Sun Smart Schools, we are kindly requesting raffle prizes and event sponsorships. You can even sponsor an entire school for the 2016-2017 school year! (See list of schools here.) Skin Cancer Awareness Day at the Farm is open to the public and admission is free. We are anticipating attendees from the Douglas County/Carson City area and beyond, providing an excellent opportunity to highlight your organization and join forces in preventing cancer.
Get the full details and check out the raffle and sponsorship options and benefits.
Thank you for your support of Sun Smart Schools!