Summit Speaker Series: Dr. Elizabeth J. "Betsy" Clark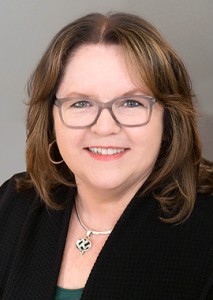 The 2015 Nevada Cancer Control Summit brings together expert speakers from throughout Nevada and the nation to discuss the latest topics in cancer control. This installment of the Summit Speaker Series features Elizabeth J. (Betsy) Clark, PhD, ACSW, MPH, presenting "Building A Cancer CareForce."
Dr. Clark currently sits on the Board of Directors of C-Change, Collaborating to Conquer Cancer and serves on the organization's Workforce Initiative. The initiative's goal is to define and pursue a coordinated national strategy for ensuring the capacity and skills of the cancer workforce, formulated in response to a rising demand for cancer services that will soon exceed the supply of cancer health professionals. This challenge threatens access and quality across the continuum of research and care. Dr. Clark will review C-Change's initiative and how to achieve the goal through coordinated efforts.
In addition to her work with C-Change, Dr. Clark also serves on the Board of Directors of the Leukemia and Lymphoma Society and the Foundation for Hospices in Sub-Saharan Africa. She is former Executive Director of the National Association of Social Workers and her clinical specialty areas are oncology social work, and loss and grief. She is the founding editor of the journal Illness, Crisis and Loss, and is the editor of several books including Social Work in Oncology: Supporting Survivors, Families, and Caregivers, published by the American Cancer Society. She is the project director for the Cancer Survival Toolbox®, a self-advocacy training program for persons with cancer, which is sponsored by the National Coalition for Cancer Survivorship (NCCS). She is past president of NCCS, and past board member of the National Hospice and Palliative Care Organization.
Dr. Clark received the Leadership in Oncology Social Work Award from the Association of Oncology Social Work, a Ray of Hope award from NCCS for her work on the Cancer Survival Toolbox® and the DeWitt Clinton Masonic Award in Community Service for her work in cancer survivorship. She holds a Bachelor's and Master's degree in social work and a Master's of Public Health from the University of Pittsburgh, as well as a Master's and Doctorate in medical sociology from the University of North Carolina. She is a recipient of an Honorary Doctor of Humane Letters degree from Wartburg College in Iowa for her work on social justice.
Join us as Dr. Clark discussed the national strategy for "Building a Cancer CareForce" at the 2015 Nevada Cancer Control Summit. Registration is just $125 for both days and includes continuing education credit. Get details and explore the entire agenda here.