Summit Speaker Series: Stephen Grubbs, MD
The 2015 Nevada Cancer Control Summit brings together expert speakers from throughout Nevada and the nation to discuss the latest topics in cancer control. Our next installment in the Summit Speaker Series highlights Stephen S. Grubbs, MD, presenting "Managing Cost & Quality: Payment Models in Cancer Care."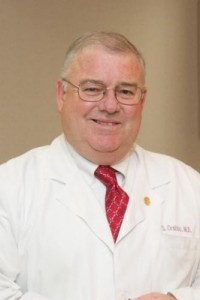 Dr. Grubbs joined the American Society of Clinical Oncology (ASC0) in July 2015 as Senior Director of the Clinical Affairs Department after 31 years as a practicing medical oncologist in Newark, Delaware at the Helen F. Graham Cancer Center. He served as managing partner of his independent medical practice, Medical Oncology Hematology Consultants, PA.
He is a chemical engineering graduate of Purdue University and graduate of the Thomas Jefferson University Medical School. Medical postgraduate training in Internal Medicine was completed at the Medical Center of Delaware and Hematology and Oncology at the Dartmouth Hitchcock Medical Center.
He served as the Principal Investigator of the Delaware Christiana Care NCORP and Board member of the NCI sponsored Alliance cooperative research group. He remains a member for the Alliance Foundation Board and executive committee. He is a member of the state of Delaware Cancer Consortium Council and is chair of the Early Detection and Prevention Committee. He is a past member of the ASCO Board of Directors as well as the Ethics, Finance, Research, and Government Affairs Committees and past president of the Medical Society of Delaware.
He is a Clinical Assistant Professor of Medicine of the Thomas Jefferson Medical School faculty. Dr. Grubbs has served as a member of the National Cancer Institute Clinical Trials Advisory Committee, co-chair of the Clinical Trials Subcommittee of the NCI Community Cancer Centers Program (NCCCP), and the Institute of Medicine Committee on Cancer Clinical Trials and the NCI Cooperative Group Program.
He has been an active community based clinical trial investigator with the NCI sponsored CALGB, ECOG, NSABP, and Alliance Cooperative Groups since 1984 and is the recipient of the 2007 Association of Community Cancer Centers David King Community Clinical Scientist Award.
Join us as Dr. Stephen Grubbs discusses the intersection of quality cancer care and cost management on Day 2 of the 2015 Nevada Cancer Control Summit. Objectives of his presentation include understanding recent MACRA legislation, learning basic elements of practice transformation necessary for alternative payment models, reviewing the CMS Oncology Care Model (OCM), and introducing the ASCO Patient Centered Oncology Payment model.
Registration is just $125 for both days and includes continuing education credit. Get details and explore the entire agenda here.