Support Services to Call or Visit Online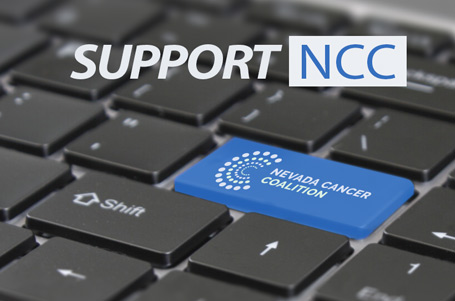 Do you need support? These national resources are here to help you... whether you live in Nevada or beyond.
IMMEDIATE SUPPORT
If you're ever worried that someone's life is in immediate danger, call 911 or go directly to emergency services.
National Suicide Prevention Lifeline
Call: 800-273-TALK (8255)
Free and confidential 24/7 crisis support and suicide prevention phone service.
VISIT SITE
---
NAMI Resource Guide for Those Experiencing A Mental Health Emergency
Call: 800 950 6264
Information to help people experiencing a mental health crisis and their loved ones.
VISIT SITE
---
Crisis Text Line
Text: HOME 741741
Text HOME to 741741 to connect with a Crisis Counselor. Free 24/7 support at your fingertips.
---
Family and Relationship Services
National Domestic Violence Hotline
Call: 800-799-SAFE (7233)
24/7 confidential support to anyone experiencing domestic violence or seeking resources and information.
---
National Sexual Assault Hotline
Call: 800-656-HOPE (4673)
24/7 free confidential support with a trained staff member from a sexual assault service provider in your area.
---
Support for young people
Youthline Call: 877-968-8491 Teens are available to help daily from 4-10pm Pacific Time (adults are available by phone at all other times). A free, confidential teen-to-teen crisis and help line. No problem is too big or too small for the YouthLine!
---
Boys Town National Hotline
Call: 1800 448 3000 English and Spanish speaking counselors and translation services for more than 100 languages available. 24/7 Hotline for children with specially trained counselors, accredited by the American Association of Suicidology (AAS).
24/7 National Hotline istaffed by specially trained Boys Town counselors accredited by the American Association of Suicidology (AAS)
---
Childhelp
Call: 1800 4ACHILD (1800 422 4453)
Provides 24/7 assistance in 170 languages to adults, children and youth with information and questions regarding child abuse. All calls are anonymous and confidential.
---
National Runaway Safeline
Call: 1800 RUNAWAY (1-800-786-2929)
Crisis line for youth thinking about running away, for youth already on the run and for adults worried about a runaway. 24/7 help available.
---
Love is respect.org
Call: 1866 331 9474 or 1800 799 7233
Peer advocates available 24/7 to support teens with concerns about dating violence.
---
Trevor Project Lifeline
Call: 1866 488 7386
Provides 24/7 crisis intervention and suicide prevention services to lesbian, gay, bisexual, transgender, and questioning youth.
---
Social Services/Employment Services
Call: 211 for most comprehensive source of locally curated social services information in the US (and most of Canada)
---
Benefit Finder
Benefits.gov is an online resource to help you find federal benefits you may be eligible for in the United States
---
Help When You Need It
Assistance with: Food, Housing, Healthcare, mental health services, legal and financial assistance.
---
Aunt Bertha
Directory for free or reduced cost services.
---
Feeding America
Find a local foodbank
---
Grief or Bereavement Support
GriefShare Call: 800-395-5755
Support groups for people going through grief
---
Verywellhealth
List of specialised grief, loss and bereavement support groups and sites
---
Drugs, Alcohol and other addiction services
Substance Abuse and Mental Health Services Administration (SAMHSA)
Call: 1-800-662-HELP (4357) Available 24/7
Free, confidential, 24/7, treatment referral and information service (in English and Spanish) for individuals and families facing mental and/or substance use disorders.
---
Alcoholics Anonymous
Alcoholics Anonymous is a worldwide organization designed to help former alcoholics support one another throughout their recovery journey while maintaining their sobriety.
---
Cocaine Anonymous
Call: 1-800-347-8998
Peer support for cocaine addiction
---
Online Opiod Addiction Treatment
Call: 866-757-9868
Medication Assisted Treatment through Telemedicine and Medication Home Delivery
---
Marijuana Anonymous
Fellowship of people who share our experience, strength, and hope with each other that we may solve our common problem and help others to recover from marijuana addiction.
---
SMART Recovery - Self Management and Recovery Training
SMART Recovery Online (SROL) is a warm and caring online community designed to help one another recovery from addictive behaviors.
---
Virtual Narcotics Anonymous
Virtual NA is a globally based collaborative service resource whose primary purpose is to provide a meeting search for both Online and Phone line meetings of Narcotics Anonymous hosted from different countries around the world.
---
COVID-19 Information
Centers for Disease Control and Prevention
Call: 800-232-4636 Source of information on COVID-19