Powerful Tools for Caregivers - Henderson
Powerful Tools for Caregivers - Henderson
In Person: 2651 Paseo Verde Pkwy., Suite 180, Henderson, NV 89074
Or Virtual / Zoom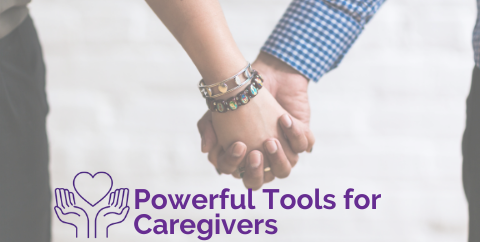 Caregivers, you are essential! 
Are you taking care of an adult relative, partner, friend or parent? We understand how difficult caregiving can be and the many challenges it holds. Powerful Tools for Caregivers gives you the skills to care for yourself while caring for someone else. By taking care of your own health and well-being, you become a better caregiver. We hope that by taking this 6-week workshop, caregivers will be able to better manage emotions, increase self-confidence and self-care behaviors, and use local resources.
Participants will receive a wellness package including:
Powerful Tools for Caregivers handbook
Gratitude Journal
Meditation CD
Call Dignity Health St. Rose Dominican at 702-616-4912 to join this class.