Webinar: Everyone's Telling Me to Take Care of Myself, But as a Caregiver That Feels Impossible
Webinar: Everyone's Telling Me to Take Care of Myself, But as a Caregiver That Feels Impossible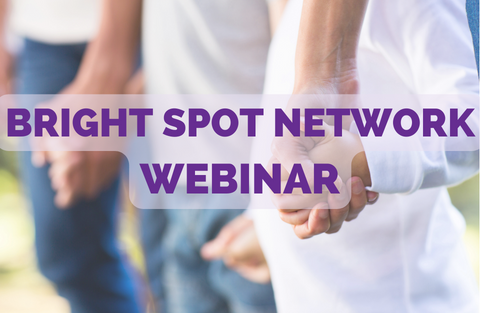 As part of its October "Parenting with Cancer" web series, Bright Spot Network presents this webinar featuring Allison Breininger.
As caregivers our plates are full and being told we need to add self care to our lists can feel both tone deaf and hurtful, even as we recognize that our own well-being could use some extra support. Join caregiver and creator of The Negative Space, Allison Breininger, for an interactive session about how to realistically care for ourselves in the midst of caregiving.
Allison Breininger has been a caregiver for her husband since 2011, through a bone marrow transplant and seven cancer diagnoses. Experiencing firsthand the ways that caregivers are unseen and unsupported, she founded the non-profit The Negative Space, through which she shines light on the realities of caregiving, provides direct services to caregivers and educates and equips those who support them with concrete tools and strategies. She co-hosts the In Sickness podcast, provides individual coaching to caregivers nationwide, facilitates support groups and education sessions, partners with multiple organizations to more intentionally support caregivers, and sells caregiver gift boxes.
Registration and information on the entire series is available at https://www.brightspotnetwork.org/parenting-with-cancer-webinar-series.