Four new members join team NCC
In case you missed it, NCC is growing. From just four years ago when NCC was a team of three, we're now a team of eight! Late last year we added Valerie Martinez to our team, and over the past month we've hired Jorge Arambula, Darcy Phillips and Michelle Lambert.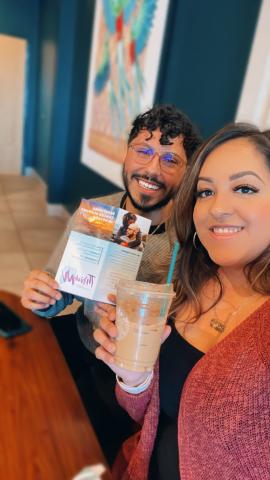 With so many new faces, we'd like to share a little more about each of them and what their roles are with NCC.
Valerie Martinez, our Southern Nevada Outreach Coordinator, started work with us in October 2021 and has hit the ground running. Her efforts are focused on outreach to partners with regards to survivorship and ThriveNV, and she is our first bilingual ThriveNV navigator. But it doesn't stop there. She's also taking a lead role in helping us to organize and plan the Las Vegas kickoff for Paint Nevada Pink and is helping tremendously with early detection efforts. She's a busy girl, but she also just found time to get engaged! Congrats Val!
Jorge Arambula is our second Southern Nevada Outreach Coordinator who joined us in February. Jorge is also able to provide bilingual ThriveNV navigation, however his focus is more on early detection and helping people to get screened. He did this in northern Nevada as an intern at Community Health Alliance, and now we're thrilled he'll be helping us. He also will be supporting Sun Smart Nevada and Sun Smart Schools efforts. Fun fact about Jorge: he has a bobblehead of himself!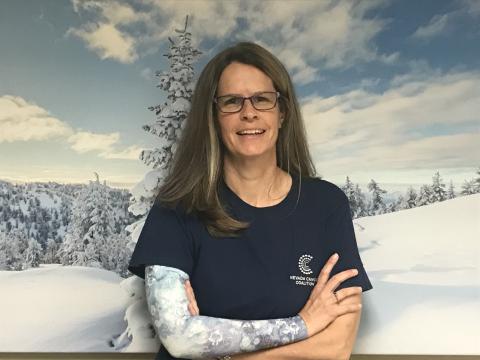 Darcy Phillips also joined us in late February as our new Early Detection Programs Manager, replacing Cassie Goodman who moved to California. Darcy has years of nonprofit experience and is a breast cancer survivor, bringing unique perspective to her efforts with NCC. She'll be spearheading the Early Detection Task Force and working on our three early detection collaboratives for breast, colorectal and lung cancers.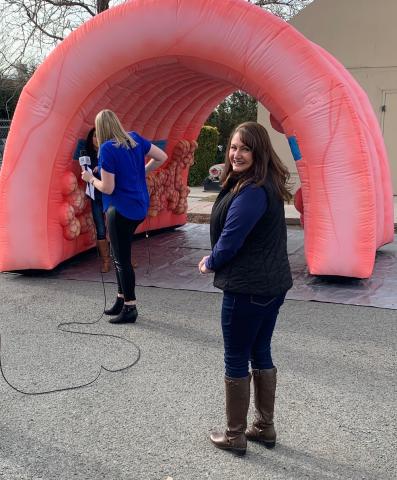 Our newest team member is Michelle Lambert, our Operations Manager. Michelle has years – emphasis, years – of experience with bookkeeping and keeping things running smoothly and we cannot wait to see the kinks she works out of our systems to make NCC an even more lean, mean, cancer fighting machine.
We'd like to note that all four of our new team members also have dogs, but that was certainly not a requirement of employment. Another fun fact: all four team members know how to blow up our inflatable colons. That's what you get for starting with NCC at the onset of Colorectal Cancer Awareness Month.
We know you will enjoy working with our new NCC team members as much as we do. Visit our Staff page for contact information for each.