American Lung Association LungForce Walk
American Lung Association LungForce Walk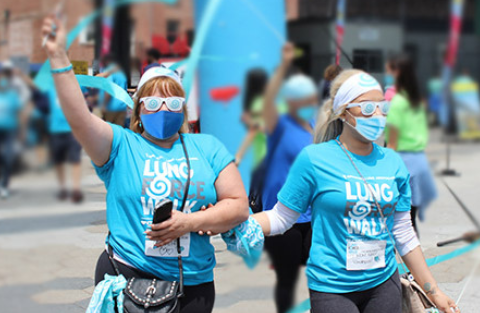 Come out and experience the celebratory and welcoming atmosphere of a LUNG FORCE event.
It doesn't matter how you roll, whether you like to saunter, power-walk or stroll. You can even run to your lungs' content at one of Walk events. There's a Walk Your Way virtual option for those who can't make it to the event.
The LUNG FORCE Walk provides critical funds for lifesaving research, early detection initiatives, and awareness outreach to vulnerable communities.