Breast Cancer Awareness Lunch & Learn
Breast Cancer Awareness Lunch & Learn
Dignity Health Wellness Center - North Las Vegas Campus 1550 W. Craig Rd. Ste 250
North Las Vegas, 89032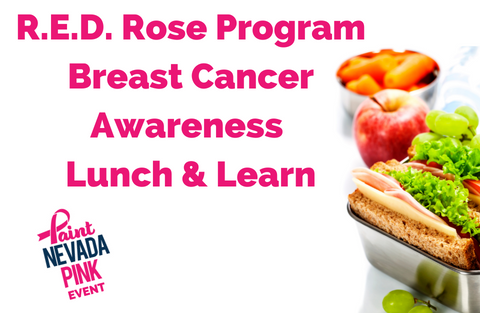 The R.E.D. Rose Engelstad Foundation program is observing Breast Cancer Awareness Month by hosting a Breast Cancer Awareness Panel Discussion.
Our panelists will discuss the latest breast cancer preventive strategies, including, but not limited to dietary recommendations, lifestyle, mammogram screenings, and risk factors.
Hear from our panelists, followed by a question and answer panel discussion. If you have questions about breast health and want to learn more about the services offered by our R.E.D. Rose program, please mark your calendars and plan to attend this free seminar.
For more information, call 702.620.7858