Breast Cancer Is A Drag Brunch
Breast Cancer Is A Drag Brunch
Cafe Whitney at Whitney Peak Hotel, Reno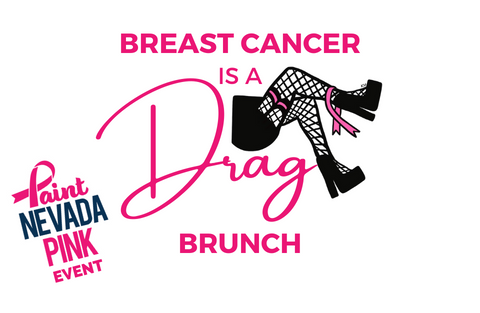 We are partnering up with Cafe Whitney and the Haus of Does Moore to help raise awareness for Breast Cancer as part of Paint Nevada Pink!
Join us on Saturday, Oct 15th for our first ever Paint Nevada Pink, DRAG BRUNCH! You won't want to miss this Incredible show.
Specialty drink menu and jell-o shots provided. Support The Nevada Cancer Coalition and help raise awareness for Breast Cancer and preventative screenings with any purchase of their specialty merch sold this day. MOST IMPORTANTLY, WEAR YOUR PINK!
Snag your tickets here as you know they go fast!
We will have featured performances from Jane Does Moore, Malandi, Drusilla Does Moore, Adonna Does Moore, Bella Noir Does Moore, Donna Sux Does Moore, Lily Does Moore and Ximena.
Tickets are $20/seat and are sold by tables only. Tickets are purchased through Eventbrite to reserve your table and show. A special brunch, cocktail + bottomless mimosa menu will be available for purchase at the event. Tables can be reserved in sizes of 2, 4, or 6 seats. Please arrive no later than 11am.
*** This is an all ages event. Viewer discretion advised as the performance will be uncensored with possible profanity***
*** During special events, an18% gratuity will automatically be applied to every check ***
*** If a table has not been checked-in by 11am, we reserve the right to resell the table to another guest. Please notify us in advance of any possible delays! ***