Freedom From Smoking Group Clinic
Freedom From Smoking Group Clinic
North Las Vegas Wellness Center
1550 W Craig Rd at MLK, Suite 250, North Las Vegas 89032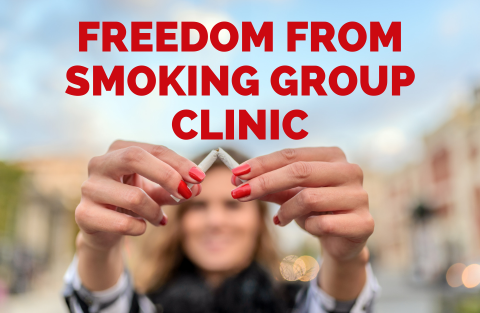 Become smoke free through a Freedom From Smoking® Group Clinic.
FFS offers a structured, systematic approach to quitting smoking.
Overseen by a certified tobacco treatment specialist, you will learn:
How to know if you're really ready to quit
Medications that can increase your success
Lifestyle changes to make quitting easier
How to prepare for your quit day
Coping strategies for managing stress & avoiding weight gain
How to stay smoke free for good
To join a group, call Richard Davis at 702-419-4288 or email Richard.Davis@DignityHealth.org.

Visit Lung.org/ffs for more information about the program or our online Freedom From Smoking® Plus if a Group Clinic isn't right for your quit.