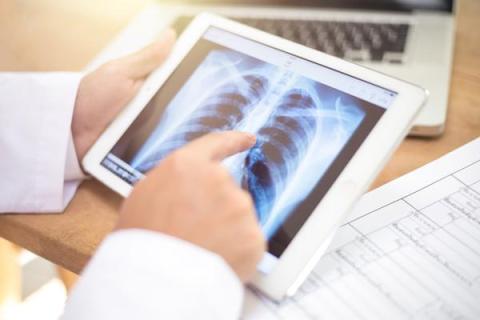 We are pleased to share that on April 13, 2022 at 2:00pm ET/11:00am PT, the American Cancer Society National Lung Cancer Roundtable (NLCRT) will hold a webinar to launch the LungPLAN™ (Projecting Lung Assessment Needs) financial planning model. Register here.
This introductory webinar for NLCRT members, colleagues, and partners aims to highlight why and how the model was built and explore its use and value in the healthcare setting. Speakers include NLCRT Chair, Ella Kazerooni, MD, MS, FACR, University of Michigan; NLCRT Implementation Strategies Committee Co-Chair, Carey Thomson, MD, MPH, FCCP, Mount Auburn Hospital/Beth Israel Lahey Health and Harvard Medical School; and Curt Magnuson, MBA, The FiscalHealth Group. The LungPLAN financial modeling and forecasting tool, along with resources that include overview brochures, a user manual, a presentation template, and a series of video tutorials, is located on the NLCRT website.
The LungPLAN model was created by a team of NLCRT clinical, navigation, health systems, and financial experts. It has been field-tested by health systems and provides a framework for predicting lung cancer screening and nodule management program costs, resources, staffing, volume, and revenue. It is based on current evidence including data from the American College of Radiology Lung CT Screening Reporting & Data System (Lung-RADS) and the Lung Cancer Screening Registry.