R.E.D. Rose Breast Cancer Support Group - For Spanish Speakers
R.E.D. Rose Breast Cancer Support Group - For Spanish Speakers
Dignity Health Wellness Center North Las Vegas, 1550 W. Craig Rd., Suite 250, North Las Vegas, Nev. 89032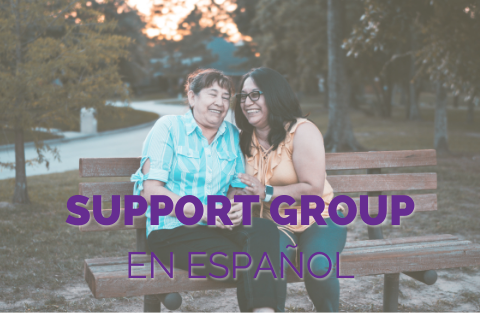 The R.E.D. Rose Breast Cancer Support Group is for women who have been diagnosed with breast cancer, those living with metastatic breast cancer, and their family members. Join to talk about your battle against breast cancer, or if you have already overcome this fight and want to share your experiences to help those who currently suffer from breast cancer. Feel the confidence of being in a safe and reliable space where by sharing experiences you could identify, accept and express the feelings and emotions that are experienced throughout the illness. In addition to sharing experiences, we will also include topics on health, beauty, yoga and personal development among others.
Information and registration: 702-468-8046 by calling or texting.
---
R.E.D. Rose Cáncer de Seno Grupo de Apoyo
Nuestro grupo de apoyo está dirigido a mujeres que han sido diagnosticadas con cáncer de seno, para aquellas que viven con cáncer de mama metastásico y a sus familiares.
Acompáñanos a pláticar sobre tu batalla contra el cáncer de seno, o  si ya superaste esta lucha y quieres compartir tus experiencias para ayudar a quienes actualmente sufren de cáncer de seno.
Siente la confianza de estar en un espacio seguro y confiable donde al compartir experiencias podrías identificar, aceptar y expresar los sentimientos y emociones que se experimentan a lo largo de la enfermedad.
Además de compartir experiencias también incluimos temas sobre salud, belleza, yoga y superación personal entre otros.
Información y registro: 702-468-8046  llamando o enviando mensaje de texto.