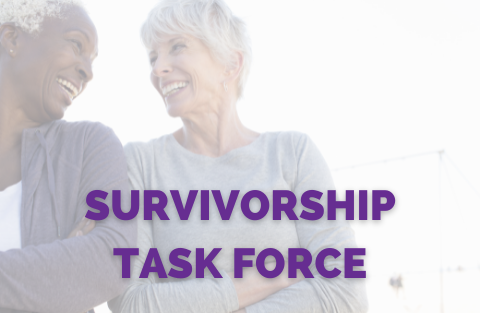 The Survivorship Task Force is a partnership of individuals from across the health care continuum working together on topics related to survivorship for all cancer patients.
Current Task Force Objectives:
Task force objectives align with priorities set forth in the 2016-2020 Nevada Comprehensive Cancer Plan and those identified by partners within the state.
Increase the number of educational opportunities on survivorship and palliative care for adults at nursing and medical schools within the state and for primary care providers, oncologists, and nurses.
Increase the number of survivorship care programs for adults in Nevada.
Identify opportunities to expand survivorship and palliative care to cancer patients and survivors in Nevada.
To be added to the email list for agenda and recaps please contact Amy Thompson, Cancer Survivorship Programs Manager.