Susan G. Komen Nevada Survivor Forum
Susan G. Komen Nevada Survivor Forum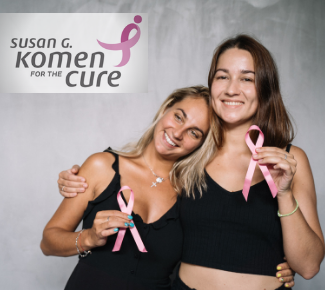 Have you recently been diagnosed with breast cancer or are you a breast cancer survivor?
Do you have questions that only someone who has been diagnosed or who has a personal experience with breast cancer may be able to answer?
Do you just need to talk to someone who has been there?
Do you want to hear from others who understand your journey?
If you responded yes to any of these questions, please join Susan G. Komen Nevada's Survivor Forum on the third Wednesday of each month from 6:30 p.m. to 7:30 p.m. for an "Intimate Conversation About Breast Cancer." Your personal experience with breast cancer may be able to help others better cope with their own situation.
This interactive Zoom event will focus on personal experiences and individual journeys. It's a chance to ask questions of other survivors and offer tips and solutions that helped you and may help someone else. Come with your stories, an open heart and mind.
Please register today by emailing dcreech@komennevada.org or text (702)927-7376 (Zoom link will be sent along with your participation confirmation).
*This forum is not intended to discuss medical diagnosis or treatment options. We'll leave that to the medical professionals.