Add Smoke Free Meetings to Your Benefits Package
by Christine Thompson
Most of us of Nevadans – nearly 85 percent to be exact – don't smoke. We appreciate working and eating in the clean air environments that (most) workplaces and public venues are required by state law to provide. Some companies go even further to explicitly prohibit tobacco use and/or vaping in company vehicles, on company grounds, or during work-related events.
Yet many organizations don't think twice about scheduling a special event, meeting, or convention in a location that permits smoking. Few are the companies that have a tobacco use or vaping policy that extends to hosting or sponsoring events, conferences, or meetings only in locations that are 100 percent smoke free.
You can help lead the charge to change that. There's an easy way to do so.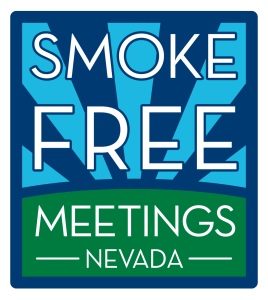 The Nevada Cancer Coalition, together with our partners at the Washoe County Health District and the Nevada Tobacco Prevention Coalition, provide a Smoke Free Meetings directory and statewide map via SmokeFreeMeetings.org. This one-stop-shop for finding smoke free venues has steadily grown to more than 250 listings. And growing alongside it has been the number of companies that sign a Policy Pledge committing to host or sponsor all meetings, conferences, and events only in 100 percent smoke free facilities.
In the last year alone, owners or executives from Staybridge Suites Reno, Crafted Palette, Holiday Inn Reno-Sparks, Wild River Grille, and The Chamber – Reno, Sparks, Northern Nevada all have signed and adopted such a pledge.
Some of these policies may be in place to help the benefits package bottom line. In fact, this does make sense, and cents. The CDC reports that cigarette smoking and secondhand smoke cost $92 billion annually in productivity losses. With such policies in place, smoking decreases among employees and secondhand smoke exposure – to which there is NO safe level of exposure - is eliminated. The result is a healthier workforce and a culture of wellness and efficiency that goes beyond the balance sheet.
HR professionals are key influencers in guiding company policy. If you're an HR pro, won't you step up and sign a Smoke Free Policy Pledge for your organization, and encourage companies you work with to do the same? Here's more information that'll help build the case for you: 100% Smoke Free Makes $ense.
(And if you're not an HR professional but think your organization should adopt a policy, link your HR team to this post!)
Let's all live and work in a Smoke Free and Vape Free world!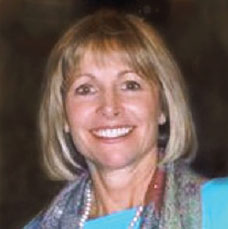 Christine Thompson is Community Programs Manager with the Nevada Cancer Coalition. She's seen firsthand how smoking damages and ends life. Lifelong smokers, her maternal grandfather died of COPD and her father died after years of battling a cancer at the base of his tongue, likely caused by his tobacco habit.