Inspired by Loss, Elko P.E. Teacher Models the Importance of Sun Safety
When you're a 13-year-old boy, and the father you idolize – a man who'd been a lifelong athlete and All-American high school football and basketball standout – is suddenly diagnosed with stage 4 melanoma of the brain, it's a blow that can rock your entire world. When he dies 100 days later after multiple surgeries and the final month in a coma, it's a blow that both devastates and galvanizes you.
Nearly three decades after his dad's untimely death at just 41 years old, Elko's Adobe Middle School P.E. teacher Shane Gilligan is sharing his and his family's story to inspire educators across Nevada to teach sun safety and skin cancer prevention, and to model the healthy behaviors that might save them and their students from a skin cancer diagnosis.
"It's getting close to 30 years since he's been gone, and the thing about grief and trauma is that sometimes it feels like a lifetime ago, and at other times this is a nightmare you're never going to wake up from," Gilligan explained.
A high school and college athlete himself, Gilligan has devoted his life to teaching and coaching. After graduating from the University of Nevada, Reno, Gilligan taught math and science classes at Hug High School in Reno, and coached baseball, basketball, and football players there for four years. Then he returned to Elko, his hometown, and taught and coached football and baseball at Elko High School for 12 years – including nine years as head baseball coach - before moving two years ago to take over the boys P.E. classes at Adobe Middle School.
He's now just a few months away from completing his master's degree in physical education from West Virginia University.
Gilligan teaches his students about more than fitness and the rules and strategy of sports. His lessons include the importance of sunscreen, taught by modeling healthy behavior on a daily basis.
"When kids see us exhibiting healthy behaviors, then they're more likely to do it."
"I put on sunscreen every day. The kids see me and they're curious as to why I'm doing this," he said. "I tell them flat out that my dad died when I was their age due to sun exposure, so it's something I don't mess around with."
Gilligan's dad was only 31 years old when he first had a melanoma removed from his left arm, leaving a large scar. Gilligan was three. Life went on and all seemed well. Gilligan's mom, who'd been a stay-at-home mom, had gone back to college and completed a degree in nursing in 1987. And in 1992, 10 years after his first melanoma diagnosis, Tim Gilligan began experiencing headaches, dizziness, nausea, vomiting, decreased vision, and oddly enough, hiccups.
"He was very good at hiding all this from us kids," Gilligan said, referencing himself, his younger brother and two older sisters. "I didn't know about any of this until the day he was diagnosed at stage 4. I knew he'd missed a couple of days' work – which never happened before. When I went to see him before he was flown out to the University of Utah hospital, he told me I couldn't stand on his left side because he couldn't see me."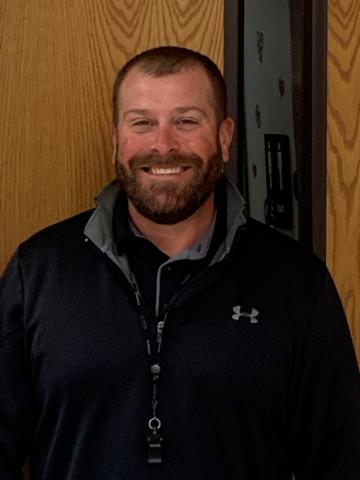 Gilligan's dad's cancer had metastasized to the occipital lobe of his brain. After surgery to try and remove the tumor, Tim Gilligan was able to return to Elko. But it was a short-lived reprieve.
"I remember quite vividly him coming to the junior high school to tell me he was leaving again for Utah," Gilligan said. "I knew the moment I was called out of class it was about my dad, and that it was bad news. I went home from school that day and stayed with him until he left. That would be the last time I saw him awake."
After his dad's death, Gilligan's skin health was closely monitored by doctors, and he had several "irregular" spots removed from his back, forehead, and arms. Now, he has a suspicious spot on his face for which he'll soon see a dermatologist. One sister recently had a basal cell carcinoma – in the same location as Gilligan's – removed.
"Sun safety is one thing you have to be constantly aware of, because once you're out in the sun and start to feel yourself getting a little hot, a little 'crisp,' it's typically too late – you're already burned," he said.
"It's important for us teachers to first be models of healthy behaviors," Gilligan said. "When kids see us exhibiting healthy behaviors, then they're more likely to do it.
"When it comes to skin cancer, what also needs to be stressed is just how important that system is to the functioning of our entire body. It's our first layer of defense against outside pathogens or viruses or bacteria. It's our largest system, and because of that it can be very misleading. You go and have something removed from your skin and you think it's gone, but that's not always the case."
Last year Gilligan celebrated his 42nd birthday, passing the milestone age when his dad died. At Adobe Middle School he is surrounded by colleagues who've known him since those awful days when his dad first got sick.
"They've been right there alongside me, seeing our family go through this. It's something I continually must live with and deal with. That devastation for our family never goes away," he said.
Gilligan hopes sharing his story will inspire other teachers to regularly include sun safety education in their lessons. Many students have an aura of invincibility about the impact ultraviolet radiation – sunburns – can have on their bodies, he said. "You can't always see where something is going on. And so your first line of defense has got to be protection, and education."