Screening, prevention have kept cervical cancer at bay for countless women
January is Cervical Health Awareness Month
Cervical cancer, once a leading cause of cancer death among women, has become largely preventable through effective screening methods and HPV vaccination. Despite this, an estimated 60 Nevadans will die of cervical cancer this year – more than one-third of those who will be diagnosed within the state.
January is Cervical Health Awareness Month, an opportunity to remind Nevadans that a few steps can make a big difference in the lives of many.
"We hear about cervical cancer much less often than other cancers because it has become much rarer with medical advances – for example, the Pap test and HPV vaccination," Cari Herington, executive director of Nevada Cancer Coalition, said. "Despite having these effective prevention and early detection tools at our disposal, only about half of Nevada's youth have been vaccinated for HPV and screening rates for cervical cancer have declined. We must continue to talk about cervical cancer – and the many other cancers HPV vaccination can prevent – to make this disease an even greater rarity."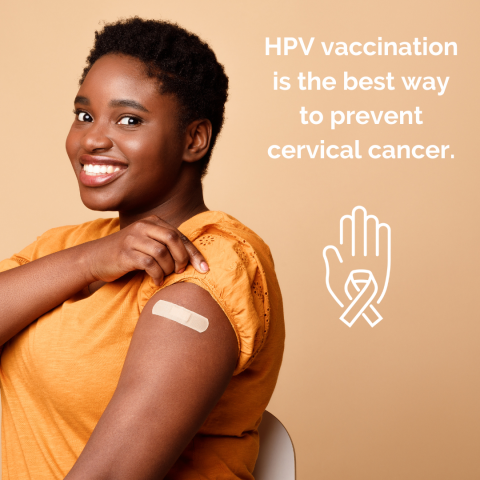 Persistent infection with HPV (short for human papillomavirus) is responsible for nearly all cervical cancers, according to the American Association for Cancer Research. The virus is common, infecting many men, women, and teens each year. Most of the time there are no signs or symptoms of HPV infection and it will clear on its own. However, some HPV infections can linger and spur changes to cervical cells that may lead to cervical cancer.
HPV vaccination, introduced in 2006, can protect against many strains of the HPV virus and reduce the chance of getting cervical cancer (and the many other types of cancer HPV causes). It's recommended for boys and girls as early as age 9 and can be given as catch-up vaccinations for teens and adults up to age 45.
Immunize Nevada officials note, "Immunizations are safe, effective, and have successfully reduced transmission of many deadly diseases. The same stands true for HPV vaccines."
When it comes to early detection of cervical cancer, Pap testing or high-risk HPV testing is recommended for women and individuals with a cervix starting at age 21. The test, which should be completed every 3-5 years depending on age and which test they receive, takes a small sample of cervical cells and looks for abnormal cells that may lead to cancer.
The Pap test can be done by a gynecologist, but some primary care providers and most community health clinics can also offer the test to patients. Most of those providers can also administer the HPV vaccine.
Herington notes that despite the solid evidence behind and widespread availability of HPV vaccination and Pap testing, disparities still exist for cervical cancer screening and diagnosis.
"People living in Nevada's rural communities and those who have less access to healthcare account for more than 60% of cervical cancer diagnoses in our state. Women who are part of racial or ethnic minority groups are also at higher risk of cervical cancer," she said. "We as a state need to do a better job for individuals in our communities, expanding access to these effective vaccines and simple early detection methods."
Resource links: