World Lymphedema Day brings awareness to cancer treatment side effect
Many people don't know what lymphedema is until it affects them or someone they know. However, it's not an uncommon side effect from cancer treatment. Anywhere from three to five million Americans are affected by it.
March 6 is World Lymphedema Day, so we're sharing a little more information and some resources to help you get support.
What is Lymphedema?
The condition is a build up for lymphatic fluid in an area of the body, which can cause swelling in the tissues beneath the skin. Lymphatic fluid travels through the body's lymphatic system, a network of vessels, nodes, organs and tissues. The fluid helps the body with immune defense, filtering and trapping anything harmful or that the body doesn't need.
According to the CDC, lymphedema can be caused by cancer – such as when a tumor gets big enough to block the lymph system – or as a result of cancer treatment if lymph nodes or vessels are removed during surgery. In both situations, fluid can build up in the surrounding tissues.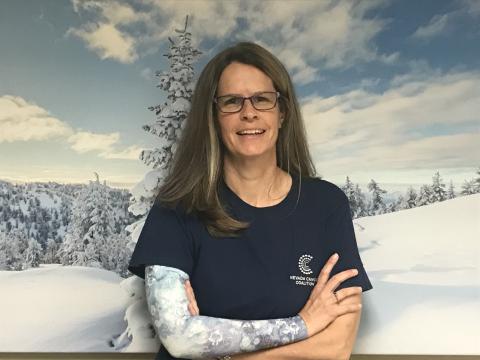 What can I do about it?
There are a number of ways to manage lymphedema. One is lymphedema therapy, which is performed by a trained professional and includes regular sessions that combine manual drainage, exercises, and compression. More information is available here.
Some people also wear lymphedema garments, which are compression garments specifically made to reduce mild swelling and may help lymphedema from getting worse.
If you believe you may have lymphedema, or are concerned it could occur due to a planned surgery, talk to your physician.
Does insurance cover lymphedema care?
Everyone's insurance coverage is different. The Medicare program has advised that compression garments are a vital component of care for those with lymphedema, however coverage for garments is yet to be covered by Medicare and many other insurance providers.
The Lymphedema Treatment Act has been introduced in both houses of Congress and, if passed, would improve insurance coverage for prescribed medical compression supplies and reduce associated costs for treatment of lymphedema. Read more about the act here.
Resources:
Learning about Lymphedema from the CDC
Lymphedema therapy directory and garment program from National Lymphedema Network